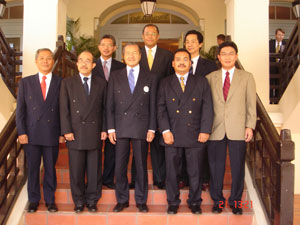 Who We Are
History
Malaysia and Cambodia share a long and mutually beneficial relationship, from commerce to food and language, we share some similarities. It was natural for all this to be what it is today.
The Malaysian Business Chamber of Cambodia (MBCC) is one of the oldest business association registered in Cambodia. In 1993, under the advice of the Malaysian ambassador H.E. Dato Mohd Deva the first meeting of representatives of Malaysian businesses operating in Cambodia was held at his official residence. In the same year, the Malaysia Club was founded and Mr. Teh Sing was elected as the first President. The club focused on social events – celebrating Hari Raya, Chinese New Year, Deepavali, and Merdeka functions as a way to get together Malaysians living in Cambodia and occasionally discussing business matters.
In mid-1997, H.E. Kamal Ismaun (Malaysian Ambassador to Cambodia) suggested that the Malaysia Club should be more business-focused to help existing Malaysian businesses to tackle issues they faced and as a helping hand to new Malaysian businesses setting up operations in Cambodia.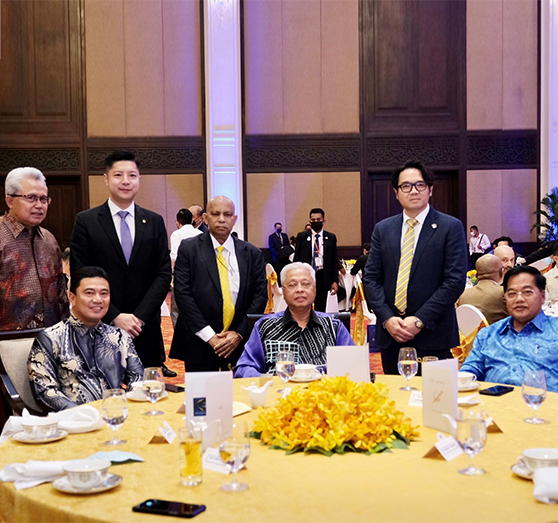 On 2nd July 1997 at the residence of the Malaysian Ambassador, the Malaysian Business Council of Cambodia (MBCC) was formed. This marked an auspicious occasion as it was the first time any foreign business association was established in the new kingdom. Mr. Chris Ho of Holiday Villa Hotel was voted as President.
However, the first function of MBCC was not a pleasant one as it was an evacuation of Malaysian nationals from Cambodia on the 6th of July 1997. It was a tumultuous period in Cambodia's long history of turmoil. A total of 700 Malaysian and other nationals were evacuated by our Royal Malaysian Air Force's C-130 airplanes over a period of three days. MBCC's members aided in the evacuation and had helped coordinate this evacuation successfully. Earning the praise of many foreign nationals. While many had left Cambodia there were some MBCC members and businesses who stayed on and were open for business just days after the evacuation even during this difficult time. In the coming years, peace was restored and most of our members returned to Cambodia and resumed their jobs and businesses.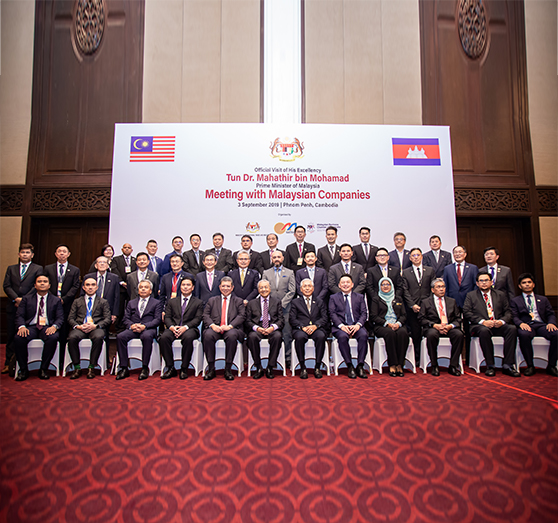 In the coming years, MBCC started gathering Malaysian owned businesses and conducted business networking sessions and social gatherings. MBCC soon grew prominence and had been invited by Malaysian Trade (MATRADE) and the Cambodian government especially the Council for the Development of Cambodia as speakers at most of their investment seminars to Malaysia or when Malaysian trade delegates comes to Cambodia. This holds true until today.
MBCC is the de facto representative of Malaysian businesses in Cambodia. Having such a status means that MBCC continuously upholds her objectives to play an important role to Malaysian businesses here in Cambodia, facilitating networking among other business associations, promoting business growth and opportunities for her members.
On August 1, 2019, MBCC officially changed its name from Malaysian Business Council of Cambodia to Malaysian Business Chambers of Cambodia. This is a better reflection of MBCC's expanding role and uplifting its status and a full-fledged business chambers.